Aakriti has more than a decade of experience in psychological wellbeing and organization behavior. She has expertise in one to one counselling and coaching using fundamentals of Cognitive Behavior Techniques & mindfulness. She also drives projects in the area of assessments, organization development and workplace wellbeing.  When not decoding the human mind, Aakriti loves to dance, read, hike in forests and listen to podcasts.
Credentials: Bachelors & Masters in Applied Psychology (India), Certified NLP Practitioner (U.K), Certificate in Organization Behavior (NL, EU), Recognized in Luxembourg by Ministère de l'Enseignement Supérieur et de la Recherche.
Padma is a trained Industrial/Organizational Psychologist. She has over 10 years of experience in the areas of psychometrics, data analysis and assessment consulting and behavioral measurement. She has worked in the areas of Education , Recruitment, Leadership development. When not working, Padma is a fitness and nutrition enthusiast, she loves to relax with a good book and likes to explore new places.
Credentials: Bachelor & Masters in Psychology (India), Certified Psychometrician (India), Member Indian Psychology Association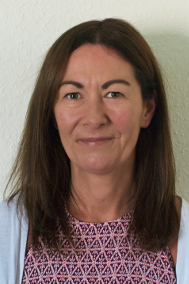 Lucy has more than two decades of experience in the area of occupational and health psychology. Her expertise is in the area of helping people & organizations in managing stress, business & executive coaching. She has provided extensive training programs in the areas of employee training, prevention and management of organizational stress, Interpersonal Effectiveness and Cognitive Behavioral Techniques to build Resilience. She has worked in the Health Sector in Ireland & England. Outside work, Lucy enjoys reading, going for runs and exploring new places.
Credentials: Masters in Occupational Health Psychology (Ireland), Certified Cognitive Behavior Therapy (U.K), Recognized in Luxembourg by Ministère de l'Enseignement Supérieur et de la Recherche
A visionary in the field of Psychology, Dr. Shilpa Datar has transformed the fields of personality & behavioural assessments through psychometric testing that incorporates the rich values of Indian knowledge traditions. She has a gamut of well received and published scientific papers. Her focus areas include behavior assessment, research and teaching. 
Credentials: Ph.D in Psychology (India), Innovative Entrepreneur of the year 2017 from eMERG, Award of Excellence in Psychological Innovation (USA)